Dera SERO users:
Due to the rapid development of the global consensus of SERO, have recently attracted some illegal scammers.
Scammers steal user accounts and passwords through fraudulent emails, please be careful not to be fooled!
The scam emails have the content like the following: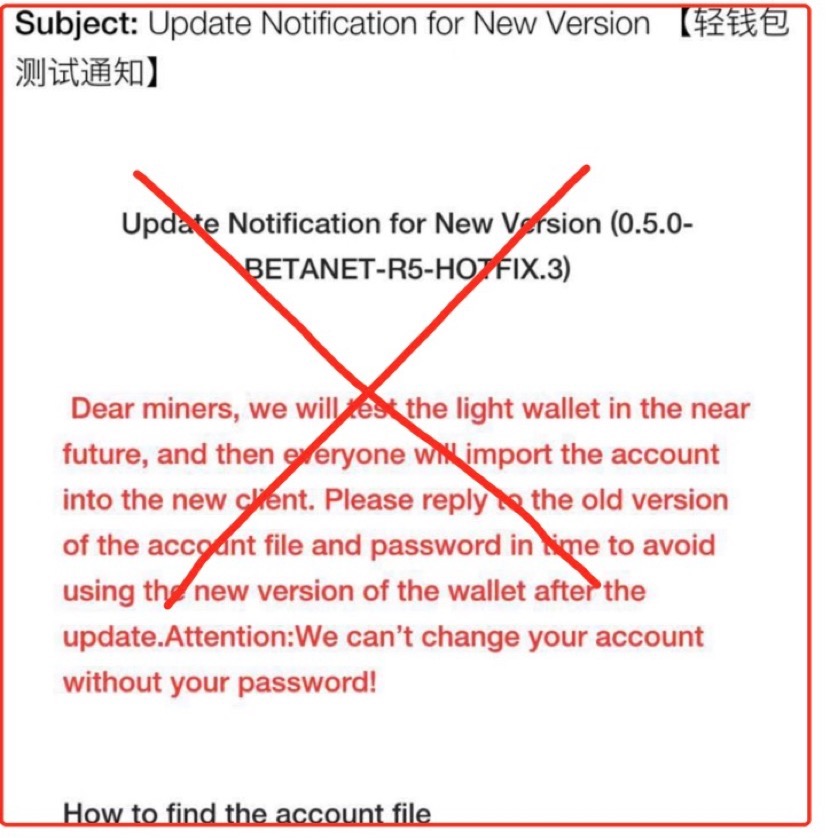 Please take care to protect your keystore files and passwords.
Now or in the future, SERO teams and community organizations will not motivate you to upload or mail private keys or keystore files to the network address in any purpose. Please protect your digital assets seriously. If you have any questions about the operation of the SERO account, please contact the SERO official customer service (Wechat ID: SERO9413, Telegram ID: @SERO_Aakash).